IS YOUR BUSINESS IT RESILIENT?
PREPARE FOR ANY INTERRUPTION
Disasters happen. Technology downtime is costly.

FEMA reports that roughly 40 to 60 percent of small businesses never reopen their doors following a disaster.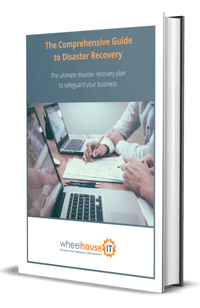 Download this guide to ensure you identify and cover any gaps in order to safeguard your own business.
This guide will help you:

Discover if your business IT systems are vulnerable to disasters [self-questionnaire]
Perform your own Risk Assessment
Understand how to prioritize different risks
Develop different Disaster Recovery strategies